Welcome to Julie Did It!! Studios
Julie is a self-taught designer who is living the dream of designing, painting, teaching, and helping other makers make beautiful décor. We would love for you to come join in on the fun!!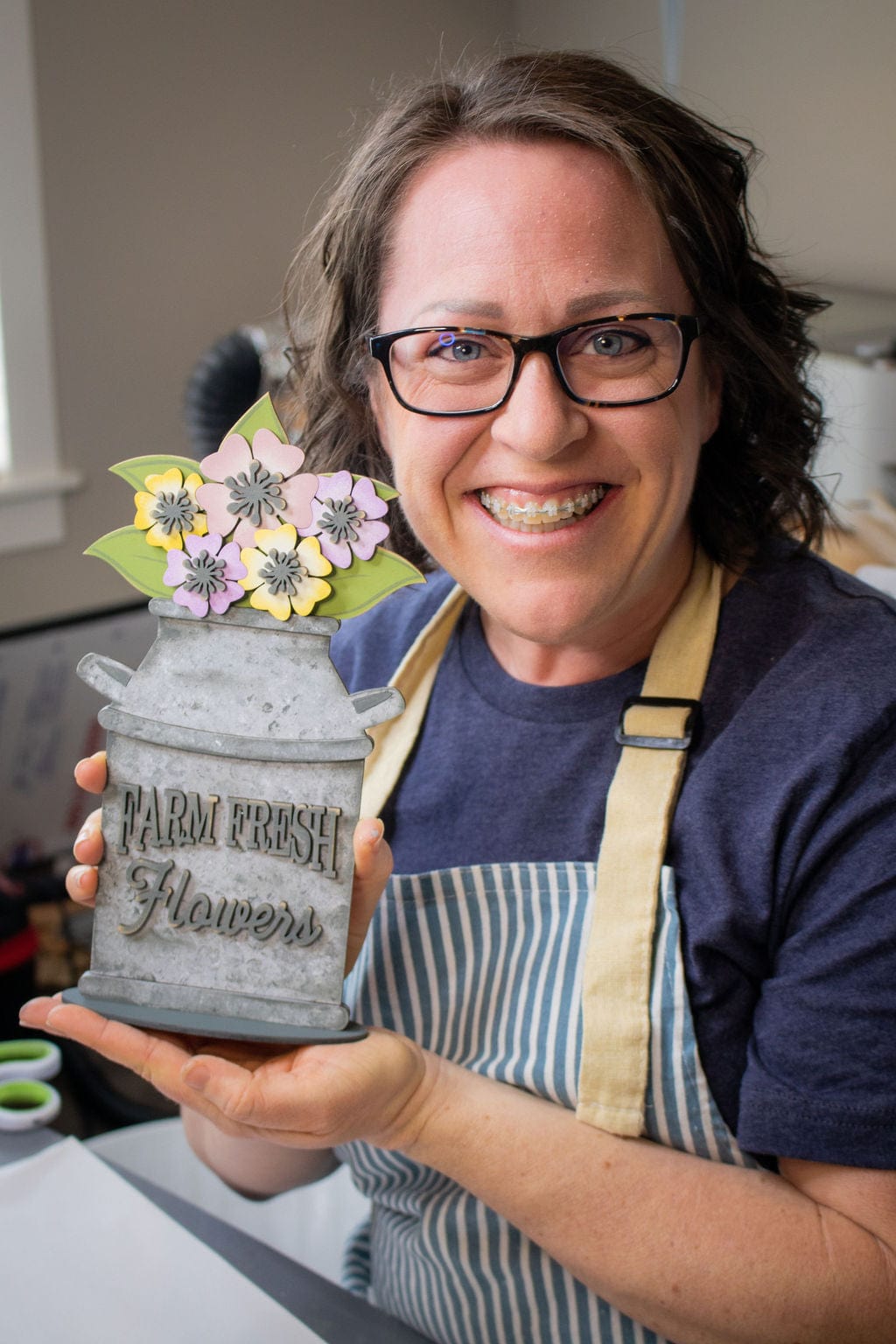 Meet Julie
Hi!! I'm Julie, with Julie Did It!! Studios. 
I've always had the crafting/artistic bug. I have loved to draw and sketch since I was a little girl. I even wrote and illustrated a couple books when I was little. I never did end up making it on the New York Bestsellers list though.  
In high school I fell in love with pottery and graphic design and won a few awards for my art pieces and even had my 2-foot clay elephant mask sculpture purchased by my school for display! I also took 3rd in state for a graphic design competition after getting a weeklong crash course from my art teacher.
Over the years I have dabbled in so many different avenues of art; from painting, scrapbooking, vinyl, to jewelry making and more. I just never quite found my niche that really spoke to me, until I started creating laser ready designs.
The start of a business..
In the Spring of 2020, my husband saw an ad for a laser, and he really wanted to purchase one. I had no idea that owning a laser cutter was even a thing. When the laser came, I was scared to death of it and adamantly declared that I would NEVER EVER have anything to do with it. What do they say??? NEVER say never!?!? I eventually started to warm up to Glowy…yes that's what we named our laser, super original, right? I even started making some fun signs and décor to give as gifts to family members.
In August of 2020 I designed my shiplap cow sign with laser cut florals and a bow to give as a gift. I shared the photo in a FB laser group and makers went crazy for it. I was shocked and excited, and I quickly listed the file for sale. I had no idea what I was doing, but suddenly I had requests for a dozen other animals just in that first weekend. That was the start of this crazy whirlwind of an adventure and I'm loving it!