10.5" Wagon Wheel Sign (Interchangeable)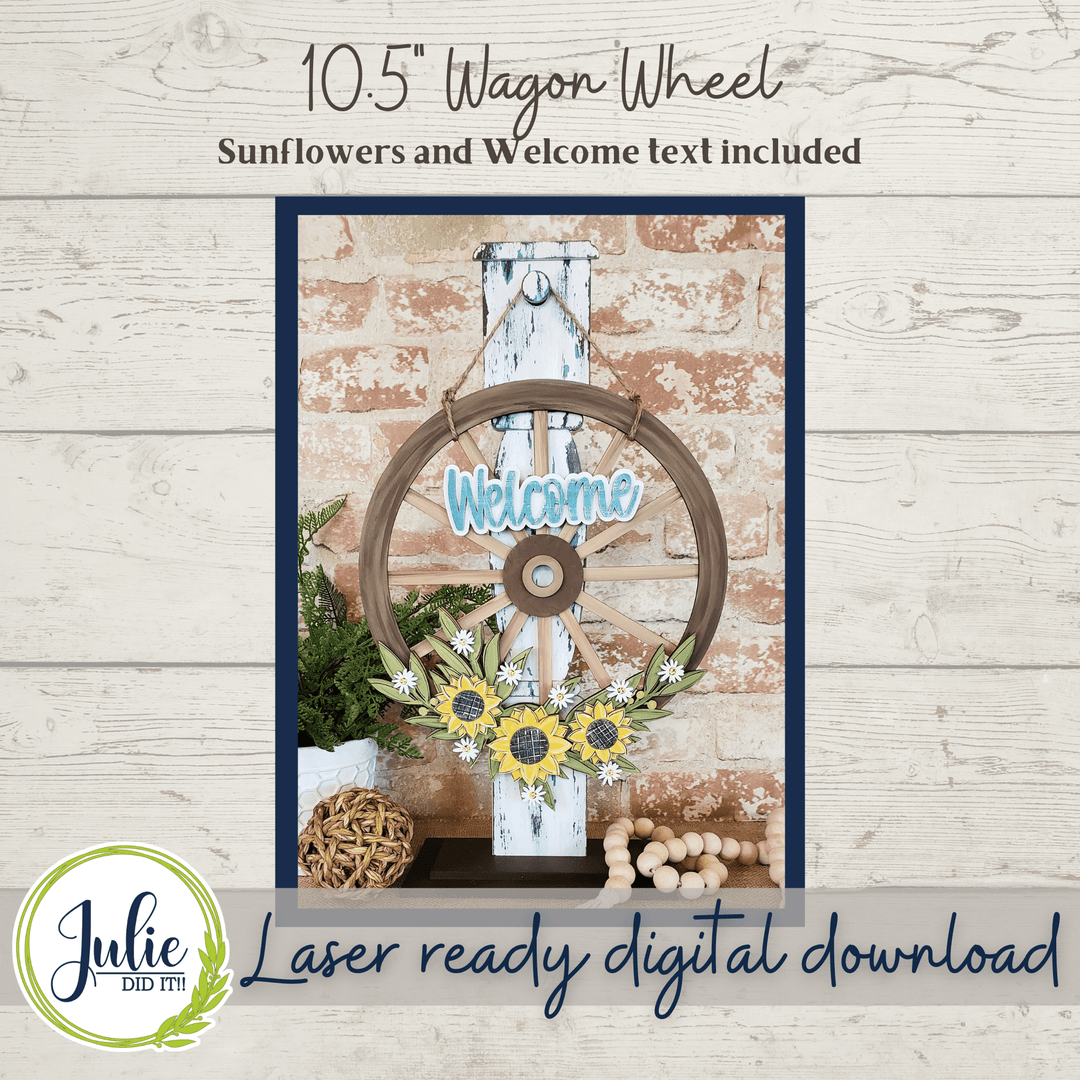 10.5" Wagon Wheel Sign (Interchangeable)
This is a laser ready SVG file download for the Interchangeable 10.5" Wagon Wheel Sign.
The file includes the wagon wheel base with the word "Welcome". The file also comes with the wheel overlay and the sunflower overlay.  The text and sunflower areas are interchangeable with other overlays. 
There is also a PDF instructions file for you. 
You will also receive unbranded photos you can use in any marketing materials.
Size and Recommended Materials
The finished product measures about 10.5" in diameter.  
The base pictured is 1/4" MDF and the other layers are 1/8" MDF.

Please join my Facebook group for tips, tutorials and sharing at: