Bought the Farm Complete Ornament Bundle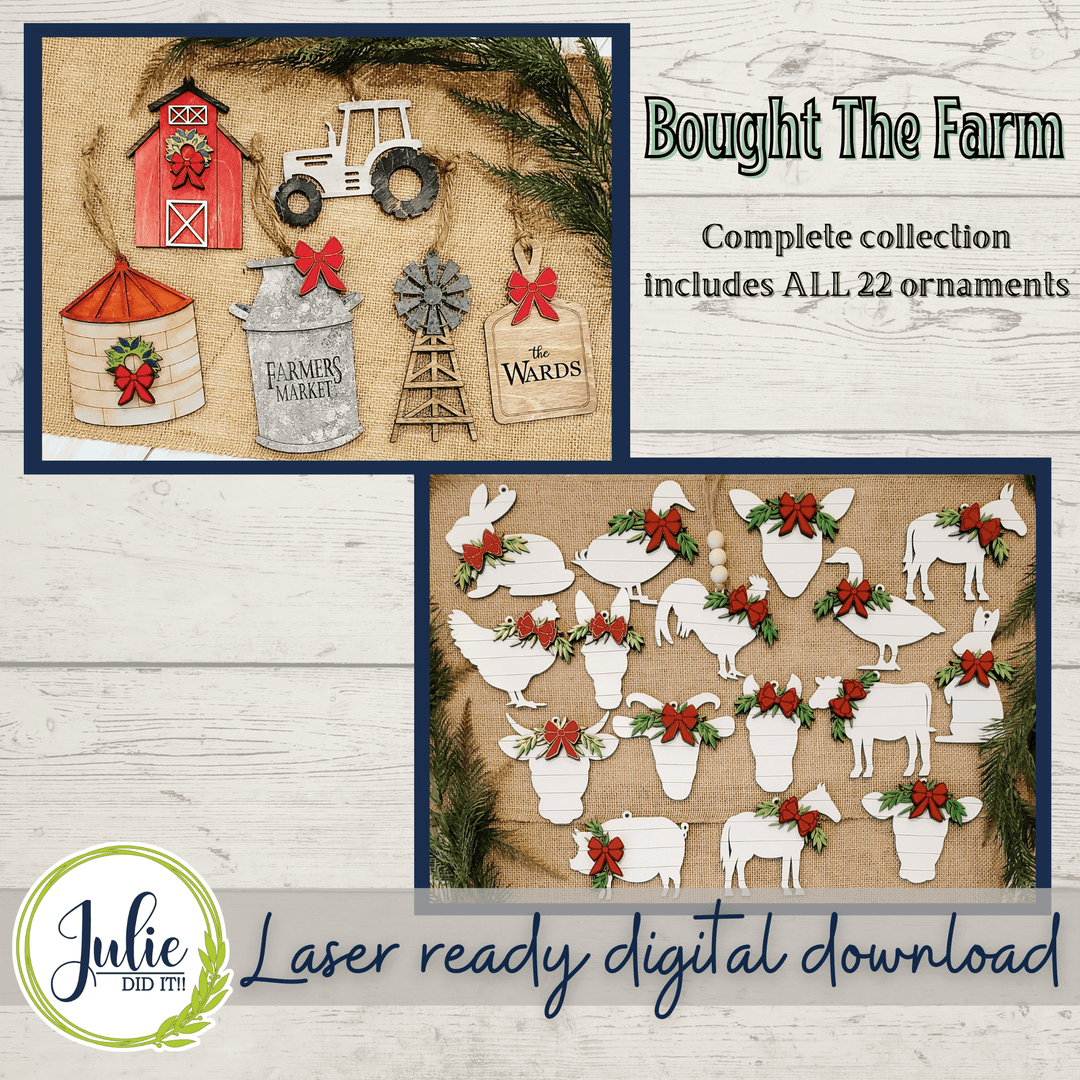 Bought the Farm Complete Ornament Bundle
Regular price
$4000
$40.00
This is a laser ready SVG file download for our 6 Farm Life ornaments and ALL 16 shiplap animals!!! The finished product measurements vary but the widest/longest part is about 4.5" and is made with only 3 easy layers!
You will also receive unbranded photos to be used in your marketing materials as needed.
Sizes and Recommended Materials
Barn (4.5" X 3.5")
Windmill (5.75" X 2.75")
Milk Jug (5.25" X 3.5")
Cutting Board (5" X 3")

For the fonts - "the" is Agnetha, "WARDS" is Georgia
Note: The text/fonts are not included

Silo (4.75" X 3.5")
Tractor (3.5" X 4.5")

There are 2 version of the tractor provided, one is all ready for personalization
For the fonts - "JOHN" is Castellar
Note: The text/fonts are not included

Animals - All measure 4.5" at their widest point
The base of the designs would work best using 1/4" wood, while the small detail pieces work best using 1/8" wood due to the small delicate cuts and to keep it from getting too bulky.
*** For tips, tricks, video tutorials and exclusive deals, come join my FB group
--> https://www.facebook.com/groups/350940482680872 <--