Candelabra Halloween Shelf Sitter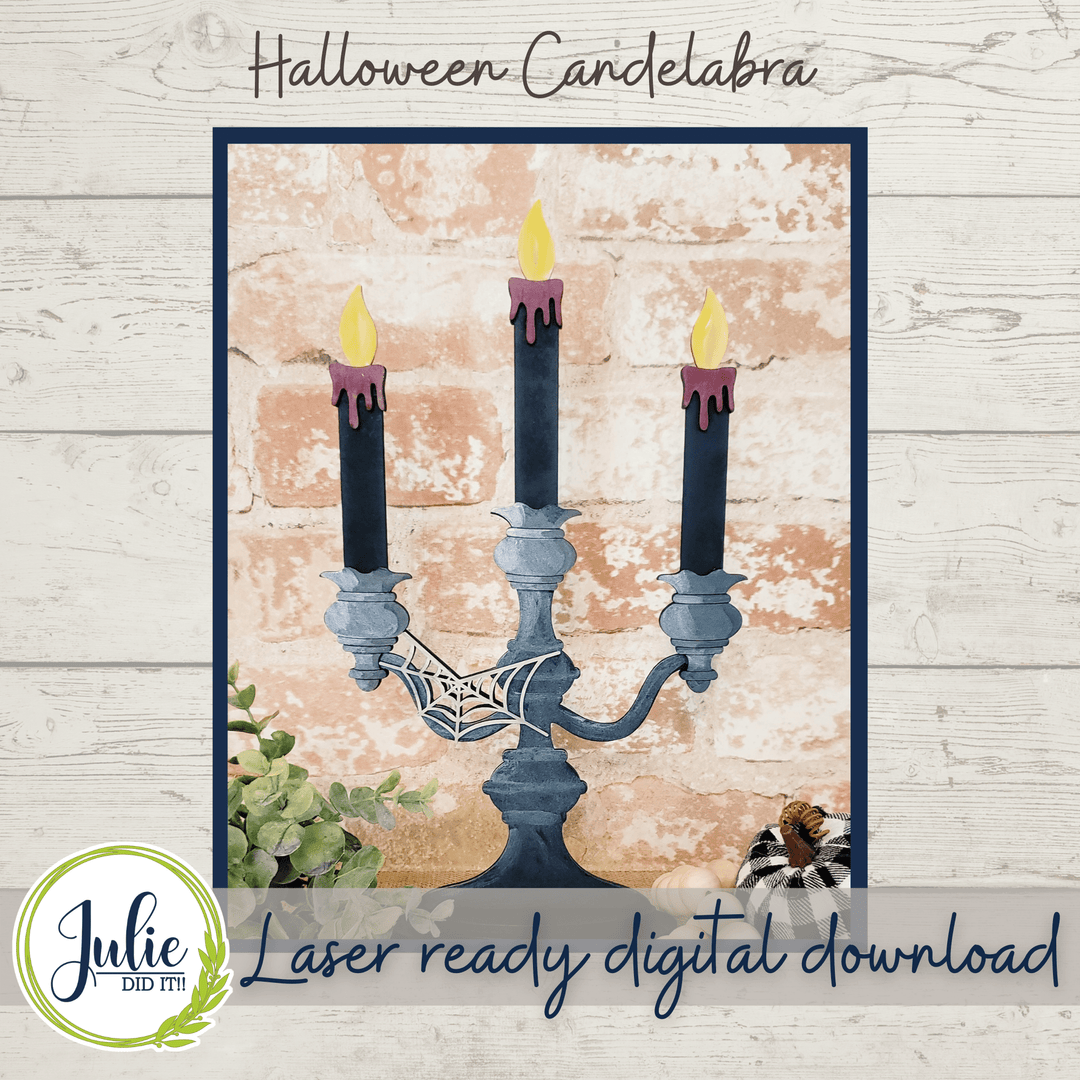 Candelabra Halloween Shelf Sitter
Regular price
$700
$7.00
Sale price
$420
$4.20
Save $2.80
This is a laser ready SVG file download for the Candelabra Halloween Shelf Sitter.

The file includes the backer for the candelabra and overlay pieces .  
The shelf sitter base is flexible based on the thickness of wood you are using.  Please refer to the PDF instructions in order to understand what candelabra base to select for the wood thickness you are using. 
You will also receive unbranded photos to be used in your marketing materials.

Size and Recommended Materials
The finished product measures about 12" x 7".   
We recommend 1/4" birch or MDF for the backer and 1/8" for the overlay pieces.  The file does account for any wood size for the base.

Please join my Facebook group for tips, tutorials and sharing at: