Mason Jar Floral with Utensils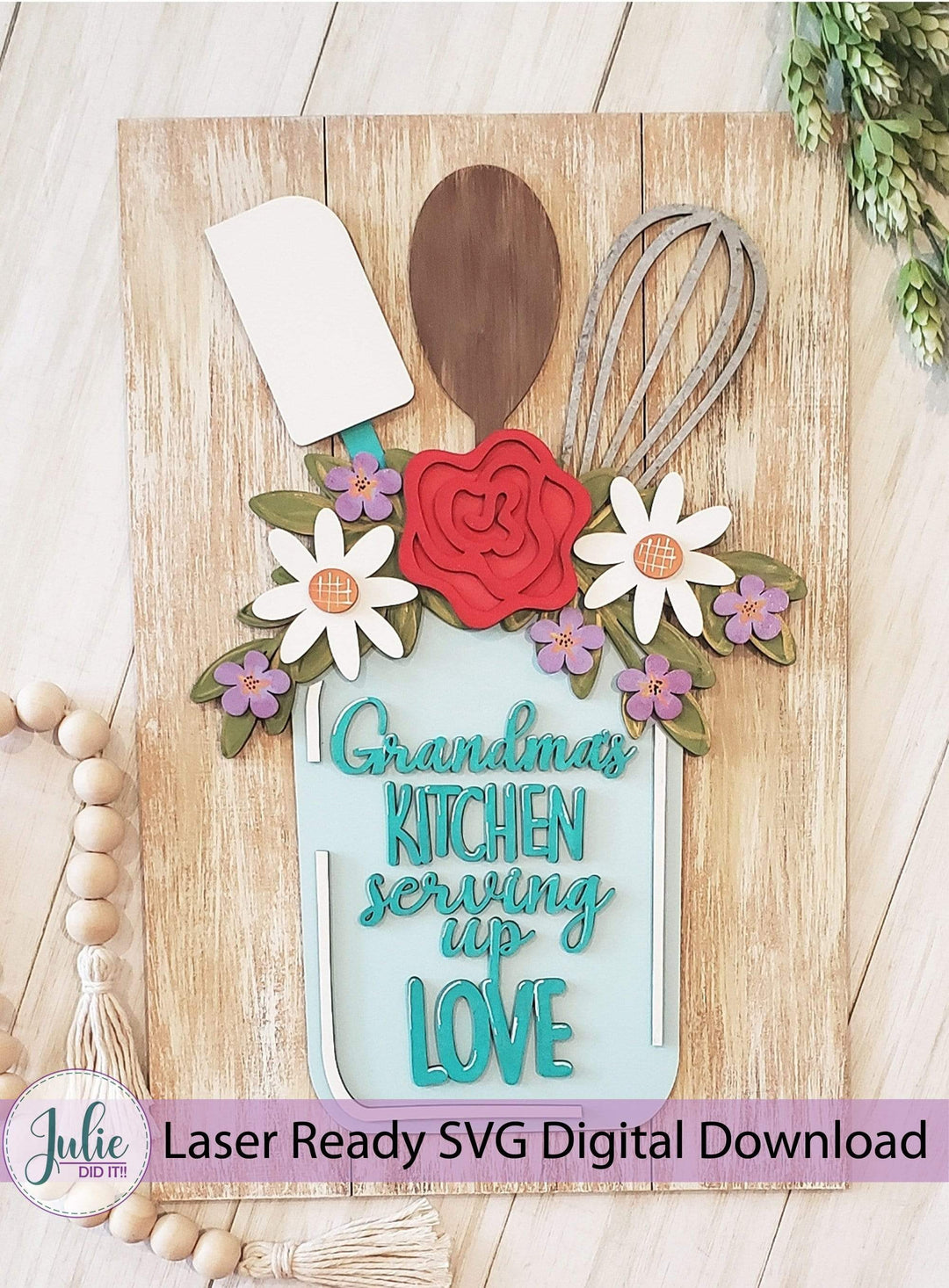 Mason Jar Floral with Utensils
This is a laser ready SVG file download for a mason jar design with floral highlights and three utensils.  
The files include the mason jar backer with the utensils, a backer for the leaves, the flower overlay and the phrase "Kitchen Serving Up Love".  You can then choose to use one of the following names:
Grandma
Mom
Mama
Granny
Nana
Gigi
Mimi 
The instructions include the name of the font used if you would like to make a customized name that isn't included.  Please use the instructions for details on how to prepare the file.

Size and Recommended Materials
The file is about 10.5" x 16".    
The picture is shown using 1/4" birch for the backer piece and 1/8" MDF for the layers.  
Please join my Facebook group for tips, tutorials and sharing at:

--> Julie Did It Studios (a Glowforge community)  <--
Variants
This file download comes in two different options. 
Digital files (SVG and PDF) along with one branded photo ($7.50)
Digital files (SVG and PDF) along with one unbranded photo ($8.50)
Feel free to use any of the photos (branded or unbranded) in your own listings to promote your item.