Woodgrain Module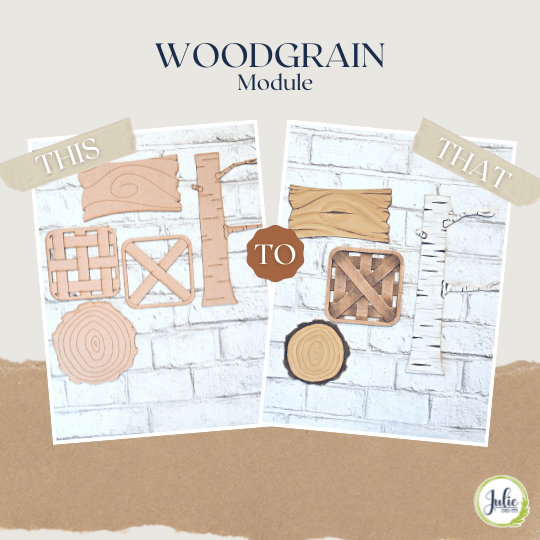 Woodgrain Module
Regular price
$4700
$47.00
You will learn some more advanced techniques in this course, and I'm here to guide you every step of the way. You will learn how to paint a realistic birch tree, a couple different ways to achieve a woodgrain finish, my woven basket technique, as well as, taking your rustic barn wood finish to a new level by adding cracks and splits in it.
You will have access to ALL the technique videos for the LIFETIME of the course!! That way you can come back and reference them anytime!!
DISCLAIMER: These videos and workbook are for PERSONAL use only. Do not share, download, rebroadcast, copy, or scan without prior contacting Julie Did It! Studios for permission. Violating this agreement will result in losing access to the tutorials in the Paint It! with Julie Course.