Unicorn Ornament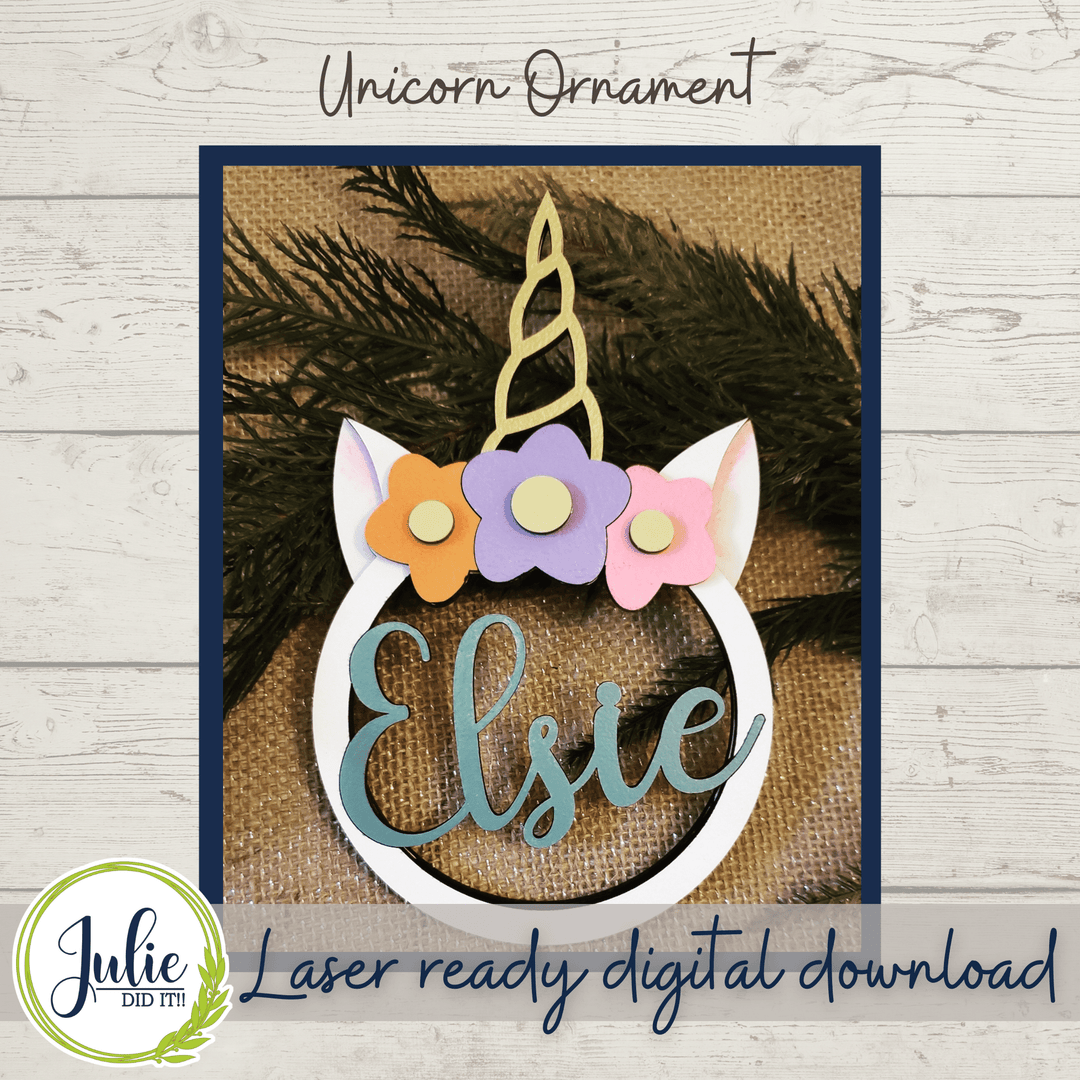 Unicorn Ornament
This is a laser ready file download for the Unicorn Ornament. 
There are two versions for personalizing the ornament.  The first version includes the option for you to personalize with an engraved name, the second version allows you to weld the name and then cut the name.  Both versions include the ornament backer and flower overlays.
There is also a PDF file with simple instructions on how to assemble the ornament.
You will also receive unbranded photos to be used in your marketing materials.     
Size and Material Recommendations 
The finished product measures about about 6.5" x 4".
The base of the design would work best using 1/4" wood, while the small detail pieces work best using 1/8" wood due to the small delicate cuts and to keep it from getting too bulky.
Please join my Facebook group for tips, tutorials and sharing at:

--> Julie Did It Studios (a Glowforge community)  <--