Weather Vane Pig Shelf Sitter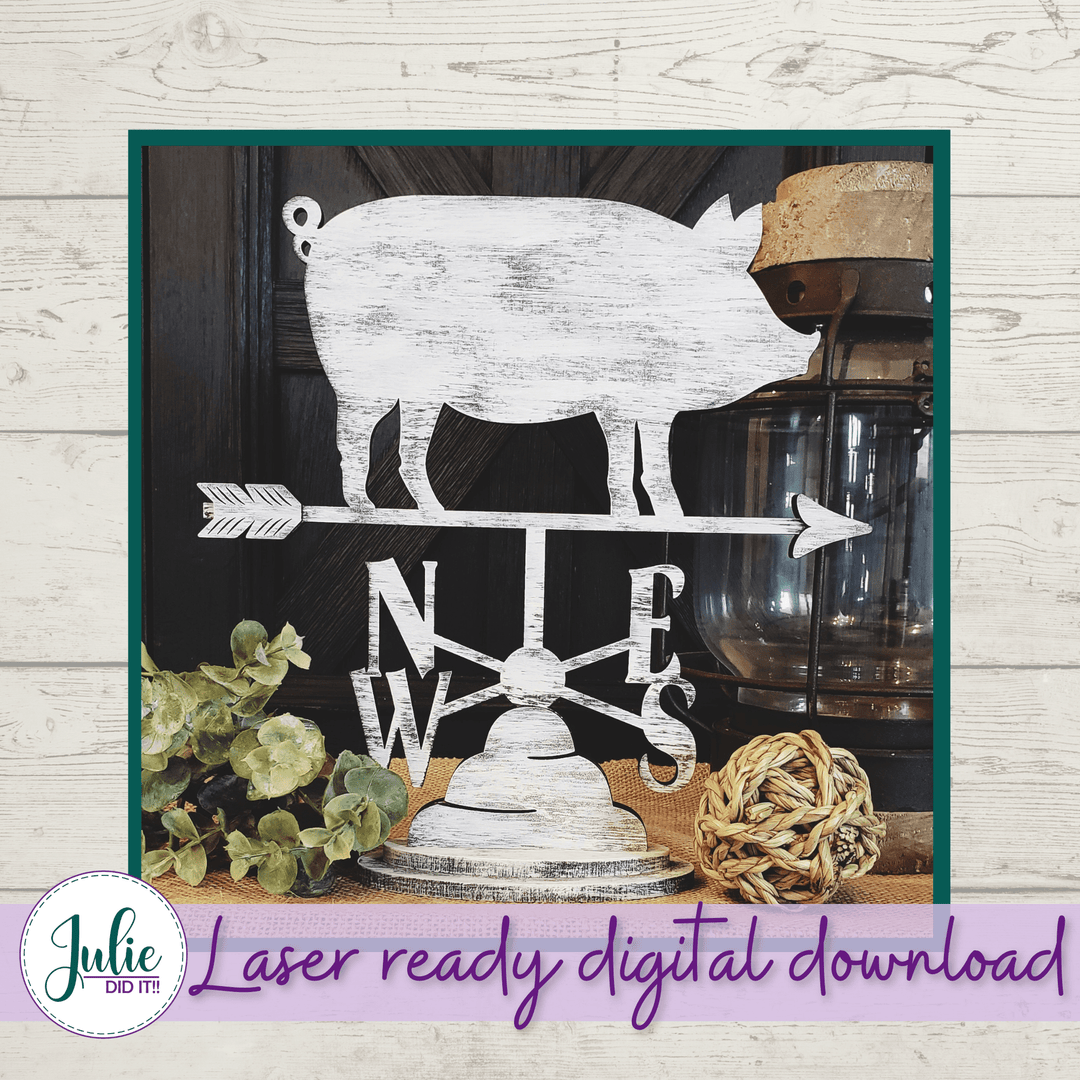 Weather Vane Pig Shelf Sitter
This is a laser ready SVG file download for the Weather Vane Pig Shelf Sitter.

The file includes the pig backer with overlays for the base and arrow.  The shelf sitter base is flexible with whatever size of wood you plan on using. 
There is a PDF file with instructions in the folder with the weather vane bases.  Make sure to read the instructions first if you are not familiar with how to determine what base to use for your size of wood.  
You will also receive one unbranded photo.
Size and Recommended Materials
The finished product measures about 9.5" x 9.5".  
We recommend 1/4" birch or MDF for the backer and 1/8" birch or MDF for the layers.

Please join my Facebook group for tips, tutorials and sharing at: