Welcome Porch Leaner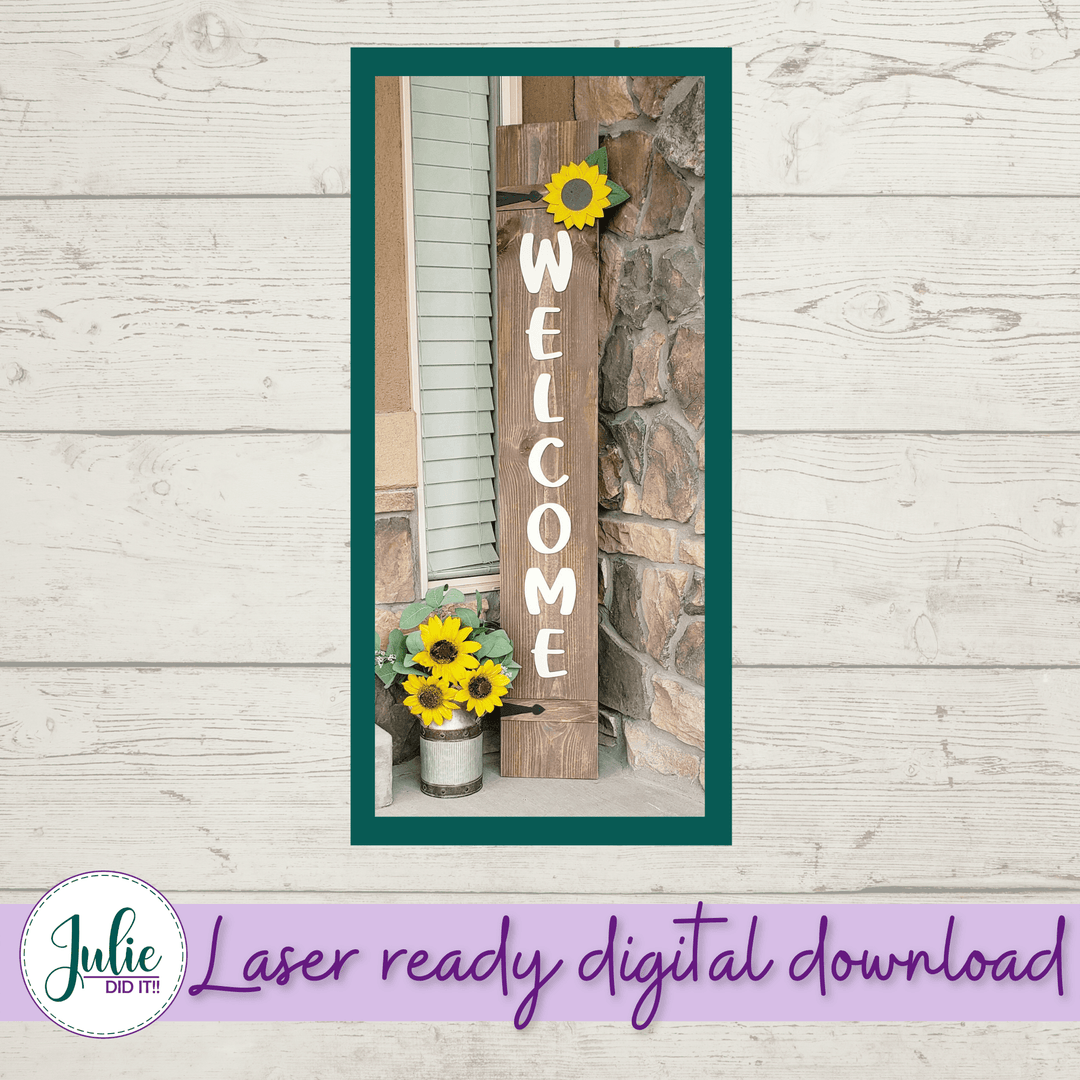 Welcome Porch Leaner
This is a laser ready file download for the "Welcome" porch leaner.

The file includes the letters that spell "Welcome", two hinges/cross bar, and a sunflower.  
You will also receive unbranded photos to use in your marketing materials.
Size and Recommended Materials
The finished product measures about 5' x 9.25". 
We used a 1" x 10" x 6' length of pine board and cut it down to 5 feet.  The actual width of the board equals around 9.25".    
We used 1/8" birch for the layers but you can use any wood that works for you. 
Please join my Facebook group for tips, tutorials and sharing at: